VaporPlus™ is ideal for applications requiring high humidity levels. From warehouses, to coolers, to service cases, VaporPlus™ suits them all.
VaporPlus™ Benefits
Simple timer operation (or easy to set humidistat)
Humidity fills case without wetting product
Does not require costly reverse osmosis water filtration
Optional MP3 audio marketing
Ease of installation
Very low maintenance
Best industry warranty
Certified by NSF169
Deli
Seafood
Meat
Corrigan humidity will increase your sales and profits
High humidity equates to less shrink
Longer shelf life
Product holds its marketability
Gently rolling fog attracts customer and protects display from drying effects of refrigeration
Perishable items maintain a fresh, natural appeal
Products can stay in case longer, including overnight
Better scale weights
Ice can be eliminated in seafood cases
System Operation
Timer initiates start of humidity cycle. Water valve opens and compressor activates, mixing regulated water and air as the nozzle produces protecting fog.
A. Timer Control
B. Water Filters
C. Compressor Assembly
D. Nozzle
E. Vapor Humidity Fog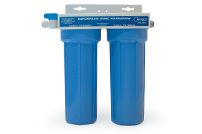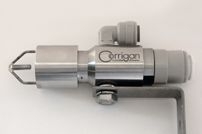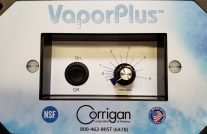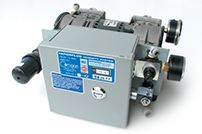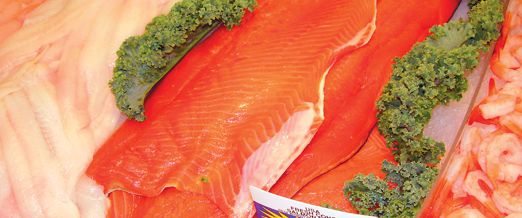 Open Air Seafood
Offered exclusively at Corrigan, this VaporPlus™ Humidity System is custom installed to spray above the open seafood case. This installation option helps maintain the quality of the seafood while remaining independent of the refrigeration, and the dramatic effect it creates really draws in a crowd!