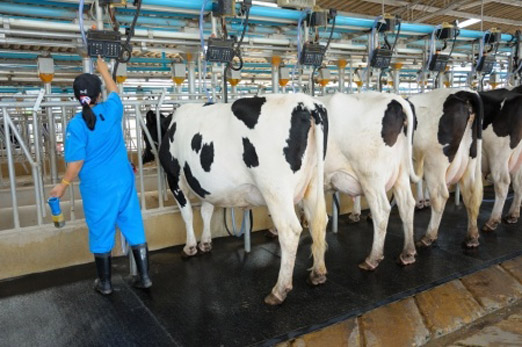 UltraCool™ is ideal for all of your animal cooling needs using state-of-the-art technology to lower the surrounding temperature. UltraCool™ can be custom engineered to meet any animal cooling application.

Keeping animals and livestock cool in the hot summer months is vital to their health. Many animals cannot cool down their own body temperature the way we can. You can help your animals cool off with one of Corrigan's advanced outdoor cooling systems.
Corrigan's UltraCool™ utilizes reliable, high-pressure pumps and water atomizing nozzles to produce a fine mist to a large area. This technology lowers the surrounding temperature and cools off livestock even on the hottest days. As it is with all of Corrigan's equipment, UltraCool™ is reliable, easy to operate and simple to maintain.
Corrigan guarantees quality performance and reliability, leading the way in the misting and water industry for over 35 years.